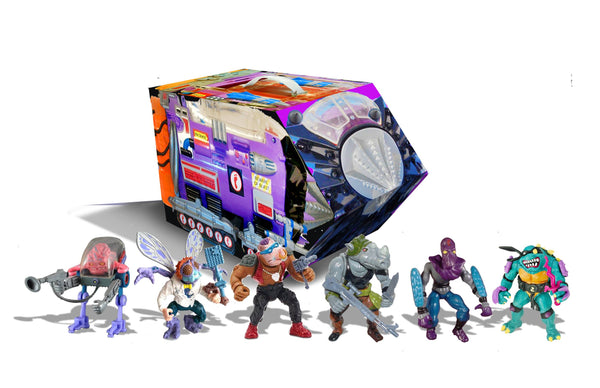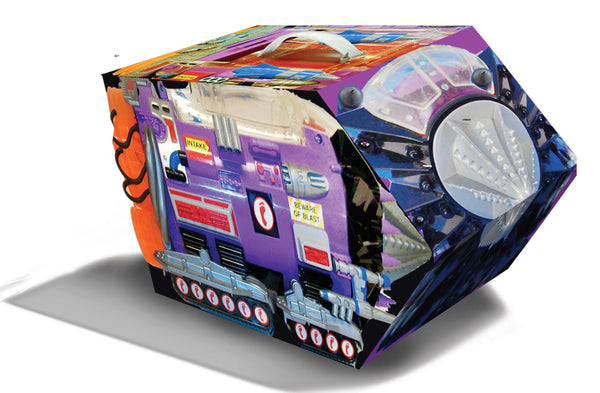 Popular Characters
TMNT Retro Villains Mutant Module 6 Piece Px Exclusive Figure Set
The TMNT Villains PX Set Ships US Domestic Free 
Every 10 orders, we donate 1 toy to Children's Healthcare of Atlanta!
Why You'll Have a Blast!:
It's time to put some classic Turtle toy power into your collection! Have a blast with a stacked set of TMNT evil doers, leaping from their villainous lairs into action with the vehicle designed packaging. Bebop, Rocksteady, Baxter Stockman, Slash, Krang, and a Foot Soldier face off against Turtle power! This six pack of retro TMNT figures brings an instant retro blast to your action figure collection! Have more of a blast with all the great toys + games in the Have A Blast toy store.
Description:
A PREVIEWS Exclusive. Fire up the Mutant Module, your favorite retro baddies from Teenage Mutant Ninja Turtles are here with Playmates' Retro Rotocast Villains Mutant Module Figure Set! The figures in this 6-piece set feature original bodies with authentic decoration from the '80s action figures and oversized roto heads. Each figure comes individually packed out in blister card with authentic class Turtles logo and graphics! Figures include Bebop, Rocksteady, Baxter Stockman, Slash, Krang, and Foot Soldier all wrapped in a soft package inspired by the classic Mutant Module vehicle!
Return Policy:
Buy gifts with confidence (that rhymes)!
You've got 45 days from the day you receive your item in the mail to return any unopened, original packaging item to us. 
Free Shipping: 
Free standard (3-8 day) shipping for orders over $49.98 shipped to an address within the continental United States. We process and ship all orders within 24 hours of your purchase! Expedited/overnight shipping options available at checkout.