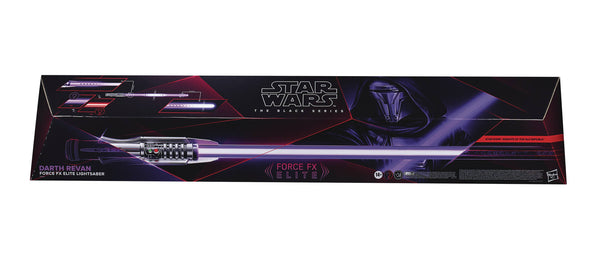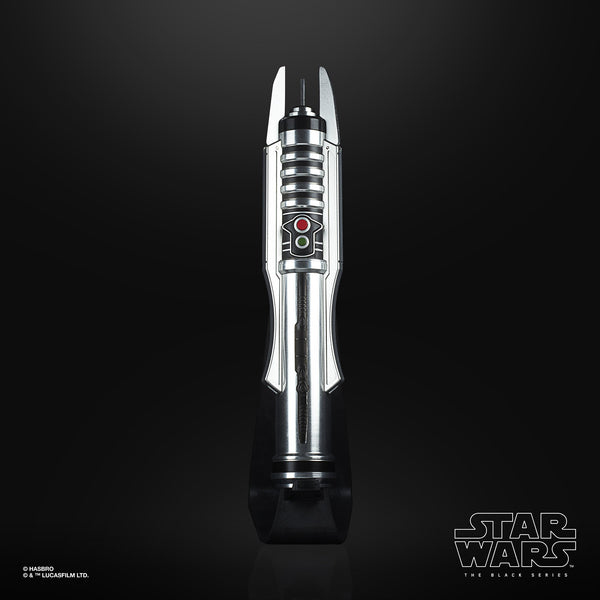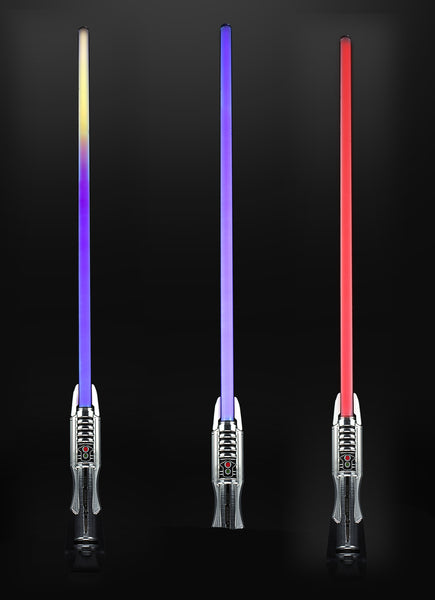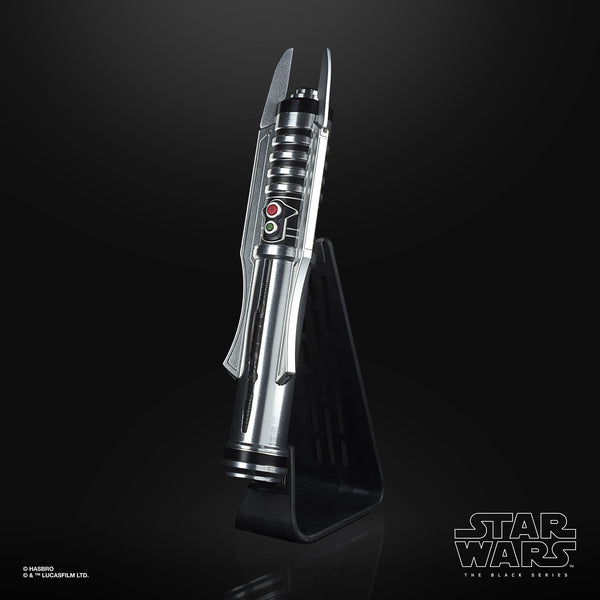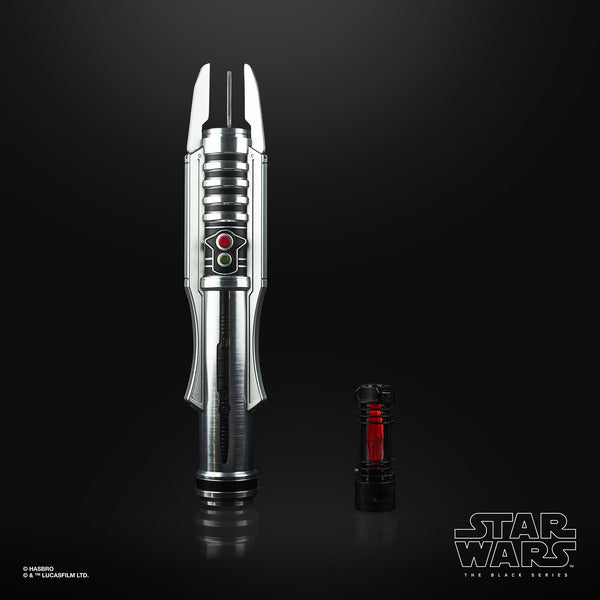 Star Wars
Star Wars The Black Series Darth Revan Force Fx Elite Lightsaber
The Revan Force Fx Saber Will Ship For Free!

Every 10 orders, we donate 1 toy to Children's Healthcare of Atlanta!
Why You'll Have a Blast:
Darth Revan emerged as a historic threat to the galaxy and plans lead the Sith Empire to victory! Have A Blast with the Star Wars The Black Series Darth Revan lightsaber replica! Join him or die as he fulfills the revenge of the Sith and you seek the power of the Dark Side. This premium, collectible Darth Revan lightsaber will cast Force Lighting over your entire collection! Get all your Star Wars toys at the Have A Blast store!
Please note, this item will come in bubble wrap, "frustration-free" packaging, not a double box. We cannot accept returns for packaging condition.
Description:
In the Star Wars lore, Darth Revan's journey from Sith to Jedi is evidenced by the color of his lightsaber blade! As a Sith Lord Revan wields the familiar red-bladed lightsaber, but as a redeemed Jedi Knight he brandishes a lightsaber with a purple blade!

Fans can imagine the biggest battles and missions in the Star Wars lore with lightsabers from The Black Series (Each sold separately. Subject to availability.)! With exquisite features and decoration, this series embodies the quality and realism that Star Wars devotees love. With the Force FX Elite lightsaber, featuring advanced LED technology, fans can imagine imagine Star Wars action and adventure.

Includes: Lightsaber, barrel plug, stand, removable kyber cystal, and instructions.
Combining advanced LEDs and video game-inspired sound effects, the Force FX Elite Lightsaber is most realistic Force FX Lightsaber yet
The real metal hilt features design and deco based on Darth Revan's iconic lightsaber featured in the

 

Star Wars: Knights of the Old Republic

 

video game
Press buttons on the hilt to activate sound effects, progressive ignition, blaster deflection effect, wall-cutting effect, and purple-to-red color-changing blade effect
Proudly display this lightsaber on the included stand, with or without the removeable blades, and show off the included removable kyber crystal
Look for other

 

Star Wars

 

The Black Series premium roleplay items such as Force FX lightsabers and helmets (Sold separately. Subject to availability.)
Return Policy:
Buy gifts with confidence (that rhymes)!
You've got 45 days from the day you receive your item in the mail to return any unopened, original packaging item to us. 
Free Shipping:
Free standard (3-8 day) shipping for orders over $49.98 shipped to an address within the continental United States. We process and ship most in stock orders within 24 hours of your purchase! Expedited/overnight shipping options available at checkout.