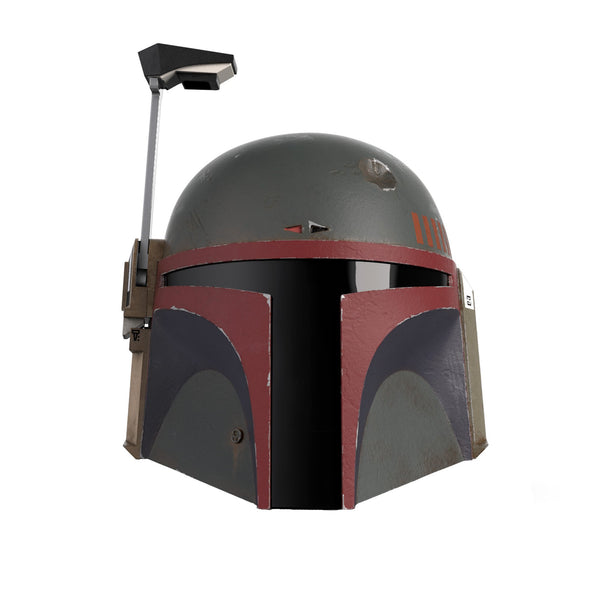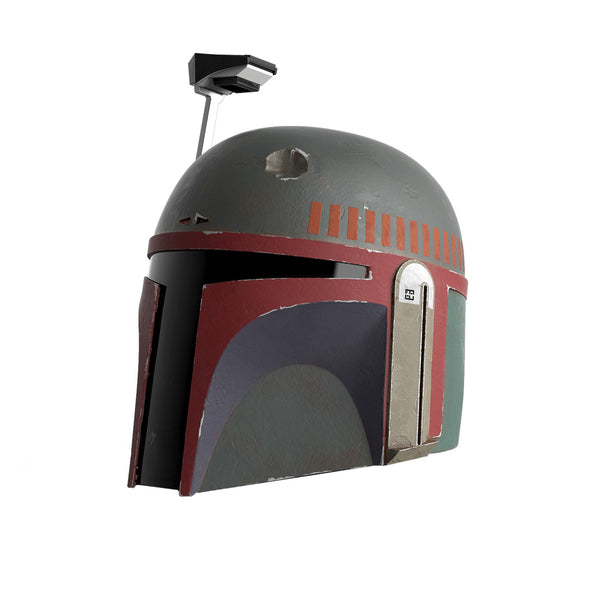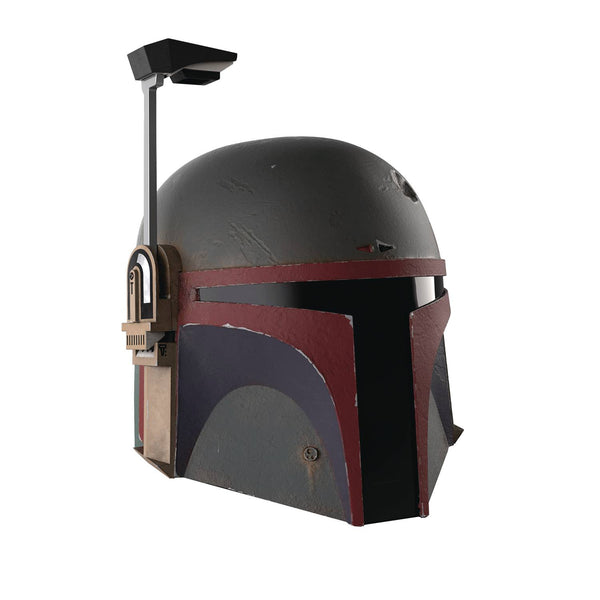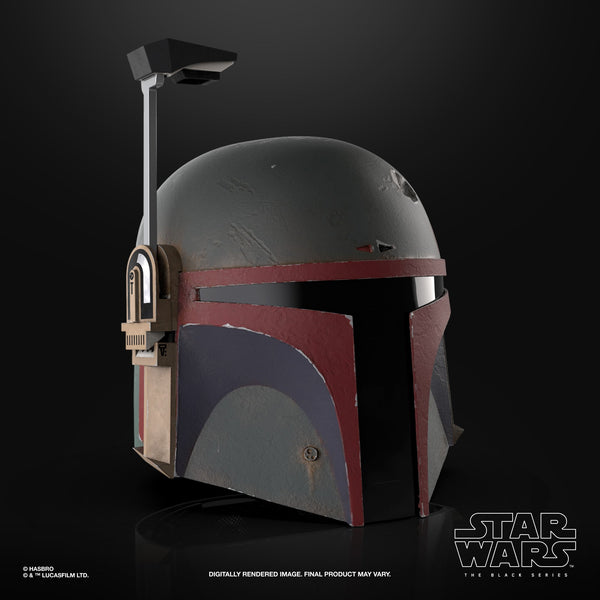 Star Wars
Star Wars The Black Series Boba Fett Re-Armored Electronic Helmet Replica
Pre-Order Deposit: $15.00. Retail Price: $119.98.
The Boba Fett Re-Armored Helmet Will Ship For Free!
Every 10 orders, we donate 1 toy to Children's Healthcare of Atlanta!
This is a Pre-Order Listing. We require a $15.00 Non-Refundable Deposit (NRD) at this time. We will contact you by email to collect the item balance of $104.98 plus shipping and taxes via Paypal or Credit Card when we receive this item in stock.  We expect to receive the Boba Fett Helmet in January 2022 per our distributor, but we cannot guarantee a specific date of shipment to you. Sales tax (where applicable) will be included on the final invoice.
Your NRD guarantees a reservation for this item. For security purposes, know that we will not contact you via phone for payment of any kind, for any reason.
Why You'll Have a Blast:
This is the way! Have A Blast with the Star Wars The Black Series Boba Fett Re-Armored helmet replica! Disintegrations are not allowed, but anything else goes with this amazing electronic helmet for cos-play use or display. This premium, collectible Boba Fett helmet from The Mandalorian will take bounties and protect precious cargo in a way unmatched by your entire Star Wars collection! Get all your Star Wars toys at the Have A Blast store!
Please note, this item may have packaging flaws. We cannot accept returns for packaging condition.
Description:
Once regarded as one of the most fearsome and capable bounty hunters in the galaxy, Boba Fett seemingly met his demise in the Sarlacc pit on Tatooine. Fett has survived the beast and has now reclaimed his distinctive Mandalorian armor. Commemorate the live-action return of fan-favorite character Boba Fett with The Black Series Boba Fett (Re-Armored) Premium Electronic Helmet, inspired by the streaming series The Mandalorian on Disney+! This roleplay item with premium deco, realistic detail, and series-inspired design is a great addition to any Star Wars fan's collection. Featuring a flip-down rangefinder with flashing LED lights and an illuminated heads-up display (HUD), fans can imagine what it was like for the famous bounty hunter to reclaim his iconic armor and suit up for galactic action alongside The Mandalorian!
Return Policy:
Buy gifts with confidence (that rhymes)!
You've got 45 days from the day you receive your item in the mail to return any unopened, original packaging item to us. 
Free Shipping:
Free standard (3-8 day) shipping for orders over $49.98 shipped to an address within the continental United States. We process and ship most in stock orders within 24 hours of your purchase! Expedited/overnight shipping options available at checkout.