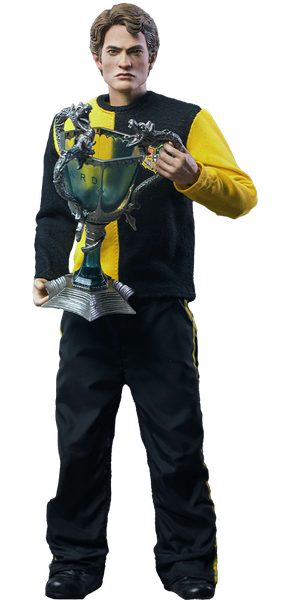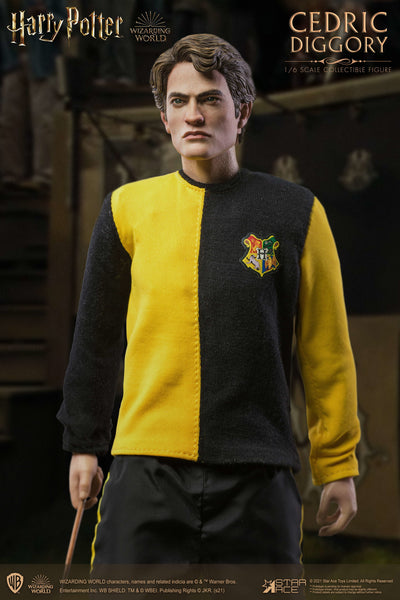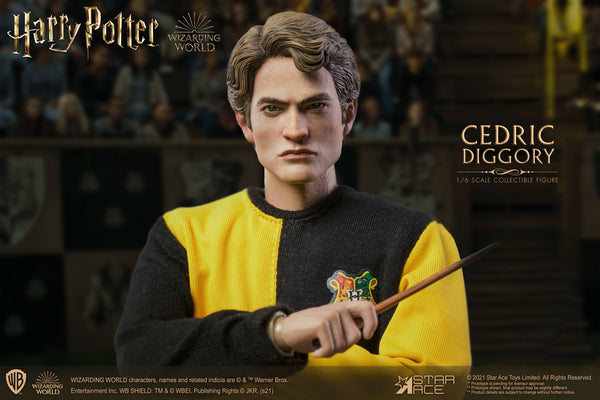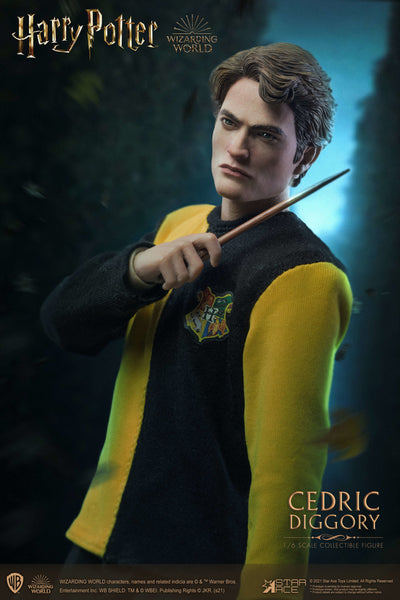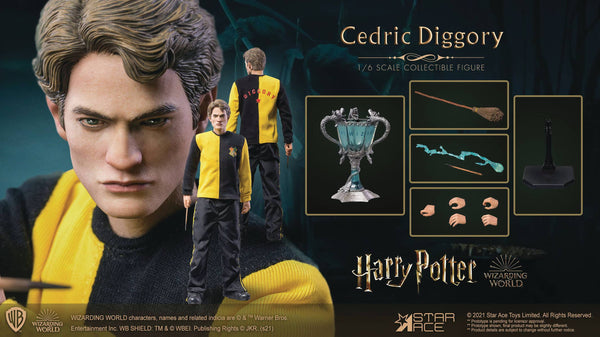 Popular Characters
Star Ace Harry Potter Cedric Diggory Goblet of Fire 1:6 Scale Figure
Cedric Ships US Domestic Free!
Every 10 orders, we donate 1 toy to Children's Healthcare of Atlanta!
Why You'll Have a Blast!:
Cedric Diggory has brought the competition of the Triwizard Tournament to Have A Blast Toys! Have a blast with this honorable representative of Harry Potter in 1/6 scale, complete with tons of magical accessories. You'll be making out like a Niffler with this incredibly detailed collectible figure in your collection. Join the Potterverse world by bringing the heroic Cedric Diggory to your home! Have a blast with all the great toys + games in our store!
Description:
Cedric Diggory was the most handsome, the smartest, the most popular and the best Quidditch player at Hogwarts; and he was the favorite to win the Triwizard Tournament. But he got caught up in Voldemort's plot to return to power and it was Cedric's fate that signaled a dark turn for the Harry Potter saga.

This sixth scale articulated figure of Cedric Diggory features an authentic likeness of Robert Pattinson as the character outfitted in his Triwizard competition outfit from the final challenge. Accessories include his wand, a flying broom, and the Triwizard Cup.
THE 1/6TH SCALE CEDIRC DIGGORY COLLECTIBLE FIGURE FEATURES:

- 1/6TH SCALE BODY APPROXIMATELY 30CM TALL
- WITH 30 POINTS ARTICULATIONS
- FULLY REALIZED AUTHENTIC LIKENESS OF CEDRIC DIGGORY IN THE MOVIE OF "HARRY POTTER AND THE GOBLET OF FIRE"
- WITH NEWLY SCULPTED SMILING FACE EXPRESSION AND DETAILED SKIN TEXTURE
- EACH HEAD SCULPT IS SPECIALLY HAND-PAINTED

1. FIVE (5) SETS OF INTERCHANGEABLE HANDS INCLUDING:
- ONE (1) PAIR OF OPEN HANDS
- ONE (1) RIGHT HAND FOR HOLDING HIS WAND
- ONE (1) PAIR OF HANDS FOR HOLDING HIS BROOMSTICK

2. COSTUME:
A. TRI-WIZARD VERSION
- ONE (1) HUFFLEPUFF BLACK & YELLOW LONG-SLEEVE SHIRT (FINAL CHALLENGE VERSION)
- ONE (1) HUFFLEPUFF BLACK TROUSERS WITH STRIP (FINAL CHALLENGE VERSION)
- ONE (1) BLACK SPORT SHOES
3.  ACCESSORIES:
- ONE (1) WAND
- ONE (1) BROOMSTICK
- ONE (1) THE TRI-WIZARD CUP
- ONE (1) FLASH EFFECT
Return Policy:
Buy gifts with confidence (that rhymes)!
You've got 45 days from the day you receive your item in the mail to return any unopened, original packaging item to us. 
Free Shipping:
Free standard (3-8 day) shipping for orders over $49.98 shipped to an address within the continental United States. We process and ship orders, except where noted, within 24 hours of your purchase! Expedited/overnight shipping options available at checkout.