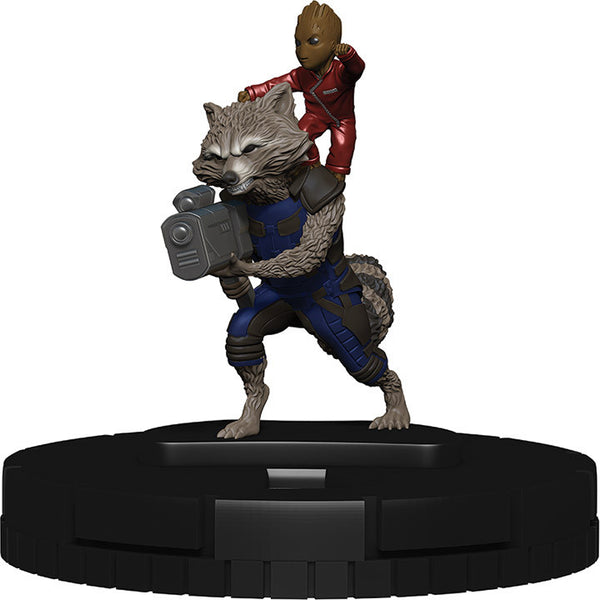 Marvel
Rocket and Groot Guardians of the Galaxy Vol. 2 Marvel HeroClix Figure #010
Have a Blast with Free Shipping on eligible orders over $49.98. 
Every 10 toys we sell, we donate one to Children's Healthcare of Atlanta!
Why You'll Have a Blast!:
Have A Blast with the two best friends that anyone can have, Rocket Raccoon and Groot! Create your own space adventures in the Marvel dial battle world with this GOTG Vol 2 HeroClix figure & card. Skip the mystery and seize the opportunity to get right to the HeroClix figure you want. In fact, Rocket's gonna have to steal some guy's leg if you pass these figures up! Come Have A Blast in our store with other great toys + games, including a growing HeroClix selection.
Description:
Celebrate the release of the Guardians of the Galaxy 2 movie with Marvel HeroClix: Guardians of the Galaxy V2 Gravity Feed figures!

Join Star-Lord, Gamora, Drax, Rocket & Groot on the tabletop with this all-new movie HeroClix release!
Return Policy:
Buy gifts with confidence (that rhymes)!
You've got 45 days from the day you receive your item in the mail to return any unopened, original packaging item to us. 
Free Shipping:
Free First Class or Smart Post/Ground shipping for orders over $49.98 shipped to an address within the continental United States. We process and ship all orders within 24 hours of your purchase! Expedited/overnight shipping options available at checkout.