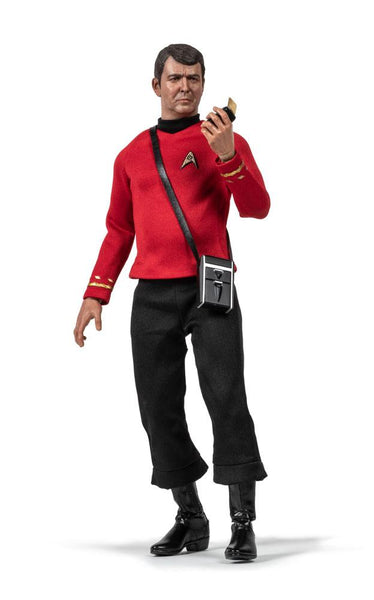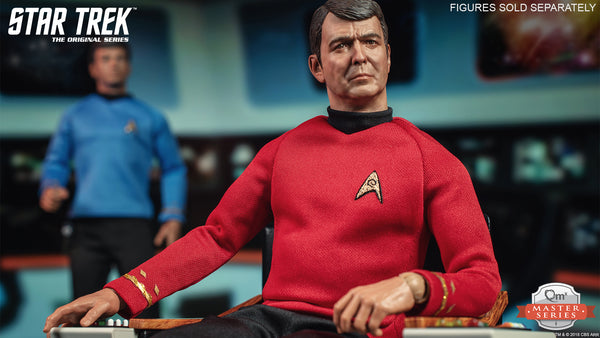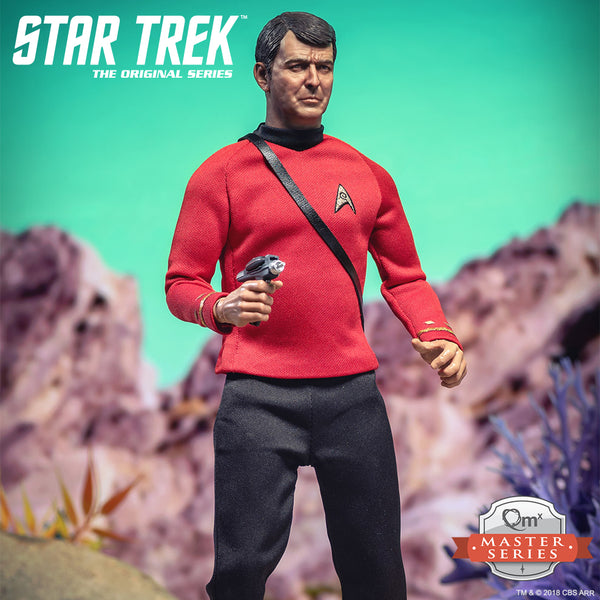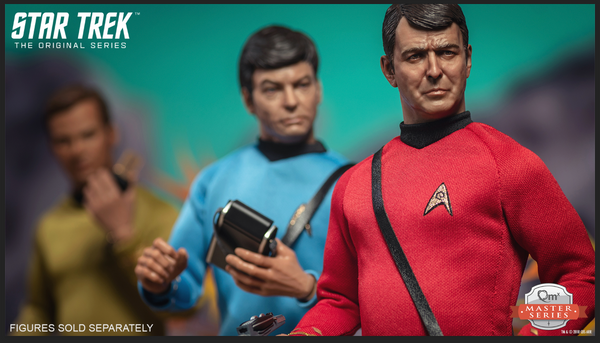 Have a Blast Toys & Games
QMx Master Series Star Trek TOS Scotty 1:6 Scale Articulated Figure
Pre-Order Deposit: $20 Retail Price: $179.95
Scotty Will Ship For Free!
Every 10 orders, we donate 1 toy to Children's Healthcare of Atlanta!
This is a pre-order listing. We require a $20.00 Non-Refundable Deposit (NRD) at this time. We will contact you by email to collect the item balance of $159.95 via Paypal or Credit Card when we receive this item in stock. We will not contact you by phone for payment for any reason. You must provide a valid email to receive your final invoice. Limit 1 figure per customer.
We are a QMx direct retailer. We anticipate receiving the Scotty 1:6 scale figure March 2021-April 2021 per Quantum Mechanix, but we cannot guarantee a specific date of shipment to you. Your NRD guarantees you a reserved Scotty 1:6 scale figure. We do not oversell pre-orders and we will ship the orders as soon as we receive the figure in stock. Free shipping applies to the continental United States.
State sales taxes, where applicable, will apply on the final invoice. 
Why You'll Have a Blast:

Beam them home, Scotty. You'll have a blast with this amazing Chief Engineer Montgomery Scott figure. From the plethora of accessories, screen accurate uniform, and stunning likeness of James Doohan, when you put this figure on your shelf you'll feel like the Original Series has jumped out of your TV screen. This figure will do his best to give your collection more power! Don't miss the opportunity to take Lt. Commander Scott home with you! Visit the Have A Blast store for other great toys & games.

Description:
The QMx Master Series articulated figure line for Star Trek: The Original Series (TOS) adds another original bridge crew member with the Enterprise's
engineering "miracle worker", Lt. Commander Montgomery Scott.
More commonly known as "Scotty," Lt. Commander Scott was the chief engineer for the starship Enterprise's five-year mission. This 1:6-scale figure
re-creates this iconic character in exquisite detail. Standing approximately 12 inches tall, every element, from his 23rd century tunic to his custom black
boots, is authentically reproduced. The original portrait sculpt of James Doohan as Scotty has an authentic, hand-painted likeness
The QMx Scotty 1:6 Scale Articulated Figure includes:
• Fully Articulated Body: More than 30 points of articulation allows the figure to be
displayed in multiple dynamic poses, approximately 30 cm tall.
• Realistic Portrait: Faithfully rendered by a top artist, this is a realistic portrait of Scottywith a detailed likeness. Each head sculpt is specially hand-painted.
• Starfleet Duty Uniform Tunic: Meticulously researched, this duty uniform tunic matches the pattern, fabric and color of the original costume down to the last stitch. The sleeves are trimmed with accurate and detailed braid insignia.
• Starfleet Standard-Issue Black T-Shirt: This regulation black tee is worn under the tunic.
• Starfleet Duty Uniform Pants: This faithful replica of the pants worn by the Enterprise crew in Star Trek: TOS features the characteristic bell-shaped leg. Magnets sewn into the pants allow the magnetic phaser and communicator to be worn as they were in the show.
• Boots: Using leather-like material cut in the original style of the footwear worn in Star Trek: TOS, these boots zip up on the inside.
• Starfleet Delta Insignia Display Base: A custom display base featuring the familiar Star Trek delta symbol will hold up the figure and allow more extreme poses.
Scotty has everything a good Starfleet officer needs for an away mission:
• Phasers Type l & Type ll: The pistol-grip Type ll phaser is the weapon of choice for any landing party expecting hostile aliens. The smaller Type l phaser can be removed and used separately. Both have magnets allowing them to be worn directly on the pants as they were in the 3rd season.
• Communicator: The accurately styled communicator features a real metal flip-up antenna. Includes a magnet so it can attached to the pants.
• Tricorder: The replica rotates open at the top and has an opening front door. Scotty can wear the tricorder over his shoulder with the leather-like strap.
Hands
A little-known fact is that the actor, James Doohan, served in the Canadian military during WWll and lost a finger off his right hand. Technically the character didn't have a missing finger, and it was mostly hidden on the show. To honor the actor, we've included one hand that shows the loss of a digit.
Each figure comes with multiple hands for various Treklike activities: • Relaxed hands (with middle finger missing on the right hand). • Fists • Right Phaser Hand: Perfectly holds the pistol grip Phaser ll. • Right Phaser Hand: for holding the small Phaser l. • Left Accessory Hand: Holds the communicator or tricorder. This fine collectable figure is a perfect rendition of everyone's favorite "miracle worker" and a great addition to your Star Trek™ 1:6-scale figure collection.
Return Policy:
Buy gifts with confidence (that rhymes)!
You've got 45 days from the day you receive your item in the mail to return any unopened, original packaging item to us. 
Free Shipping:
Free standard (3-8 day) shipping for orders over $49.98 shipped to an address within the continental United States. We process and ship all orders within 24 hours of your purchase! Expedited/overnight shipping options available at checkout.