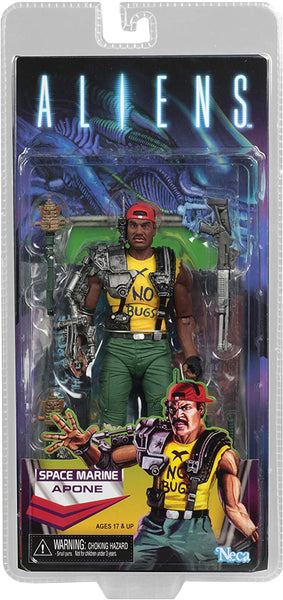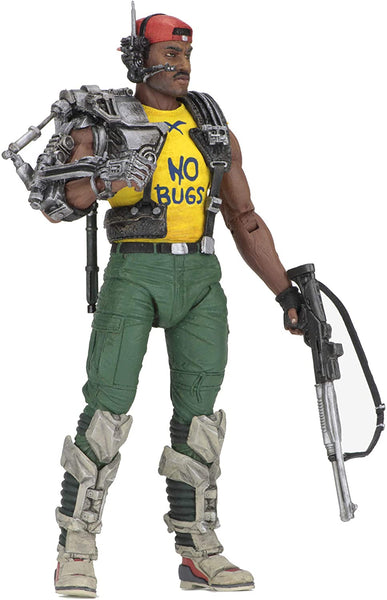 Popular Characters
NECA Aliens Space Marine Apone Kenner Tribute 7-inch Scale Action Figure
US Domestic Orders $49.98+ Ship Free 
Every 10 orders, we donate 1 toy to Children's Healthcare of Atlanta!
Why You'll Have a Blast:
Bring back the 90's with NECA's tribute to the Kenner Aliens Expanded Universe action figure line! Have a blast with the so good it's out of this world action figure of the commanding Space Marine Apone. This painstakingly created NECA Toy will bring nostalgia for the golden age of action figures. In or out of the plastic clam shell, this Space Marine Apone figure will motivate your Space Marine platoon to mow down all the bugs! Check out all the great toys + games in the Have A Blast toy store.
Description:
Series 13 in NECA's bestselling Aliens line is dedicated to the classic Kenner Expanded Universe Aliens of the early 1990s! Taking inspiration from those designs, our team has transformed these Kenner classics into modern versions with all of today's detail and articulation. It includes the long-awaited debut of Space Marine Sgt. Apone as well as the frequently requested Snake Alien and Scorpion Alien.
Space Marine Sgt. Apone stands approximately 7" tall and features an extraordinary bio-mechanical right arm and heavy-duty grenades on his back. The figure is highly articulated and comes with a rifle accessory. Snake Alien feature a 12" long bendable tail and ball-jointed fingers for attacking its unlucky prey. Scorpion Alien has over 30 points of articulation. Both highly detailed figures measure over 9" tall. The clamshell packaging is an homage to the classic Kenner art, featuring custom illustrations and a color palette reminiscent of the toy shelves of the early '90s.
Return Policy:
Buy gifts with confidence (that rhymes)!
You've got 45 days from the day you receive your item in the mail to return any unopened, original packaging item to us. 
Free Shipping:
Free standard (3-8 day) shipping for orders over $49.98 shipped to an address within the continental United States. We process and ship most in stock orders within 24 hours of your purchase! Expedited/overnight shipping options available at checkout.