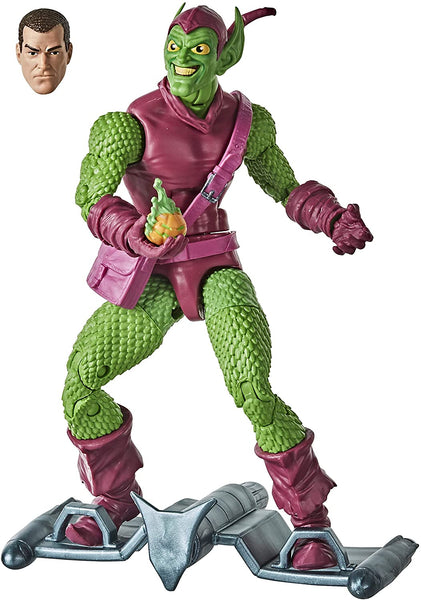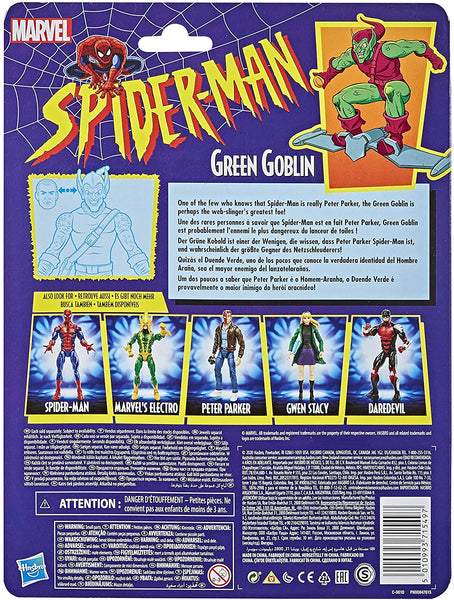 Marvel
Marvel Legends Green Goblin Spider-Man Retro 6-Inch Action Figure
US Domestic Orders $49.98+ Ship Free
Every 10 orders, we donate 1 toy to Children's Healthcare of Atlanta!

Why You'll Have a Blast!: 
Chaos and destruction take flight whenever the Green Goblin appears to fight! Have a Blast with the Marvel Legends production of the dangerous and villainous Green Goblin figure from the 90's Spider-Man cartoon. This Legends Series figure of Norman Osborn, archenemy to Spider-Man and his partners and friends, will make you want to find away to ground yourself to grab it! This explosive super-villain will bring big action to your figure collection. Bring him home to your action figure collection today!
Check out all the great toys & games in the Have A Blast store.
Some figure packages may/will have flaws/creases/imperfections. We do not guarantee mint packaging. Let us know you are a collector and we will pick out the best packaging we have for you.
Description:
One of the few who knows that Spider-Man is really Peter Parker, the Green Goblin is perhaps the web-slinger's greatest foe.

With over 80 years of comic book and movie history, Marvel has become a cornerstone of fan collections around the world. With the Marvel Legends Series, fan favorite Marvel Comic Universe and Marvel Cinematic Universe characters are designed with premium detail and articulation for posing and display in collections. From figures to vehicles to premium roleplay items, the Marvel Legends Series offers elite character-inspired product for Marvel fans and collectors. Additional figures each sold separately. Subject to availability.
Return Policy:
Buy gifts with confidence (that rhymes)!
You've got 45 days from the day you receive your item in the mail to return any unopened, original packaging item to us. 
Free Shipping:
Free Standard (3-8 day) shipping for orders over $49.98 shipped to an address within the continental United States. We process and ship most in-stock orders within 24 hours of your purchase! Expedited/overnight shipping options available at checkout.