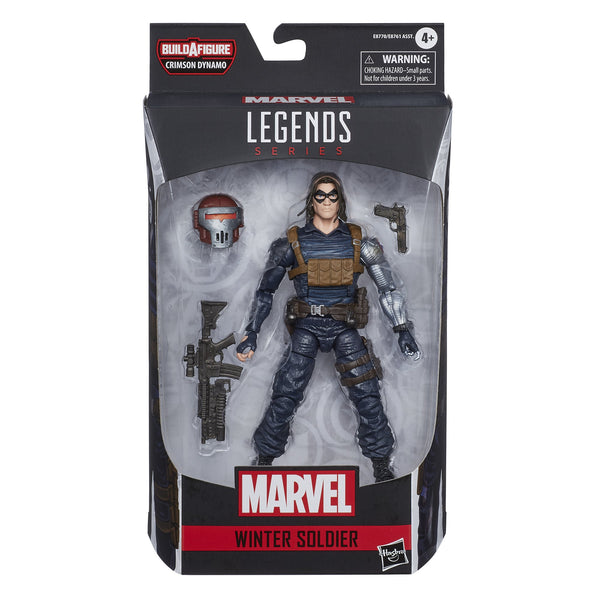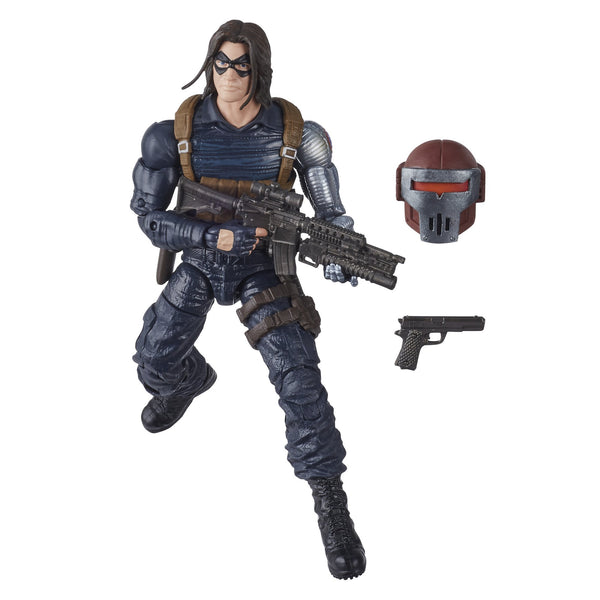 Marvel
Marvel Legends Black Widow Series Winter Soldier 6-Inch Action Figure
Pre-Order Deposit: $2.00. Retail Price: $20.98.
Every 10 orders, we donate 1 toy to Children's Healthcare of Atlanta!

This is a Pre-Order Listing. We require a $2.00 Non-Refundable Deposit (NRD) at this time. We will contact you by email to collect the item balance of $18.98 plus shipping and taxes via Paypal or Credit Card when we receive this item in stock.  We expect to receive Winter Soldier in April/May 2020 per our distributor, but we cannot guarantee a specific date of shipment to you. A $5 shipping charge and sales tax (where applicable) will be included on the final invoice. 
Your NRD guarantees a reservation for this item. For security purposes, know that we will not contact you via phone for payment of any kind, for any reason.
Why You'll Have a Blast!: 
The former sidekick returns as a formidable foe! Have a Blast with the Marvel Legends production of the dangerous and villainous Winter Solider figure from his Marvel Comics origins. This Legends Series figure of Winter Soldier, nemesis to those opposed to the designs of Department X, will make you want to repel in to secret bases to grab it! This mystery super-villain will bring big action to your figure collection. Bring him home to your action figure collection today!
Check out all the great toys & games in the Have A Blast store.
Some figure packages may/will have flaws/creases/imperfections. We do not guarantee mint packaging. Let us know you are a collector and we will pick out the best packaging we have for you.
Description:
Winter Soldier is a fierce combatant and an asset in battle, no matter which team he fights for.
With the Marvel Legends Series, fan favorite Marvel Comic Universe and Marvel Cinematic Universe characters are designed with premium detail and articulation for poseable and displayable collectibles! This quality 6-inch Legends Series Winter Soldier figure features multiple points of articulation and is a great addition to any action figure collection. Includes a Build-A-Figure part. Collect six Marvel Legends figures to build an awesome Crimson Dynamo figure.
Return Policy:
Buy gifts with confidence (that rhymes)!
You've got 45 days from the day you receive your item in the mail to return any unopened, original packaging item to us. 
Free Shipping:
Free Standard (3-8 day) shipping for orders over $49.98 shipped to an address within the continental United States. We process and ship most in-stock orders within 24 hours of your purchase! Expedited/overnight shipping options available at checkout.