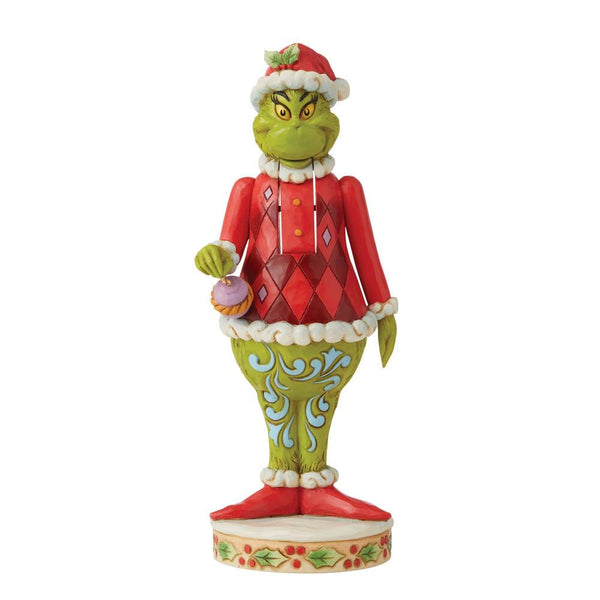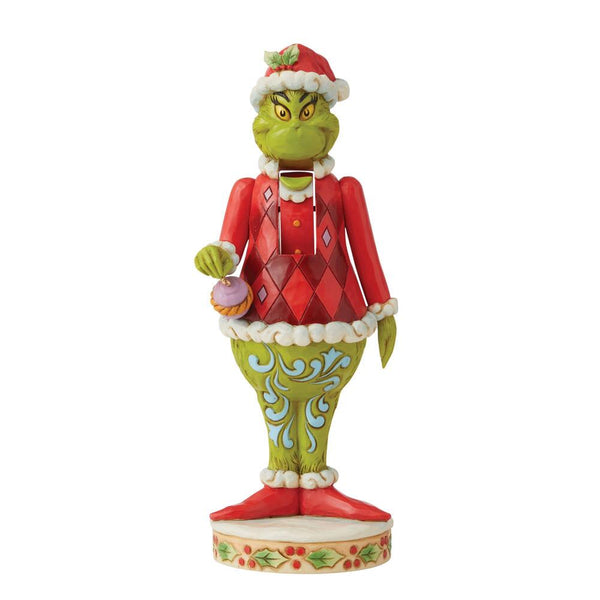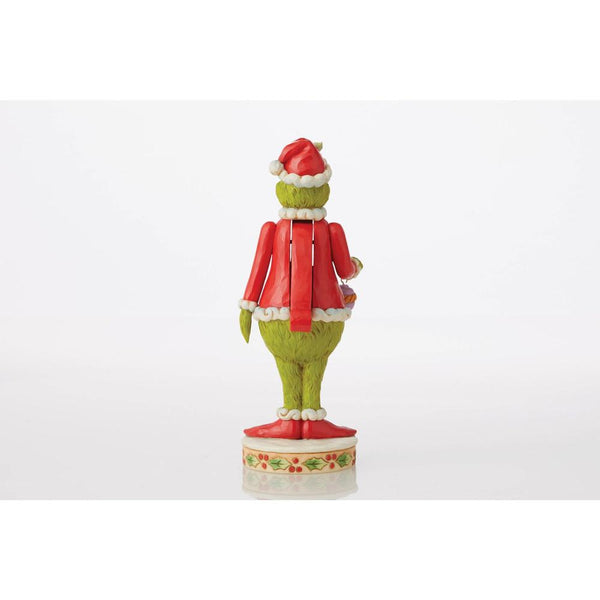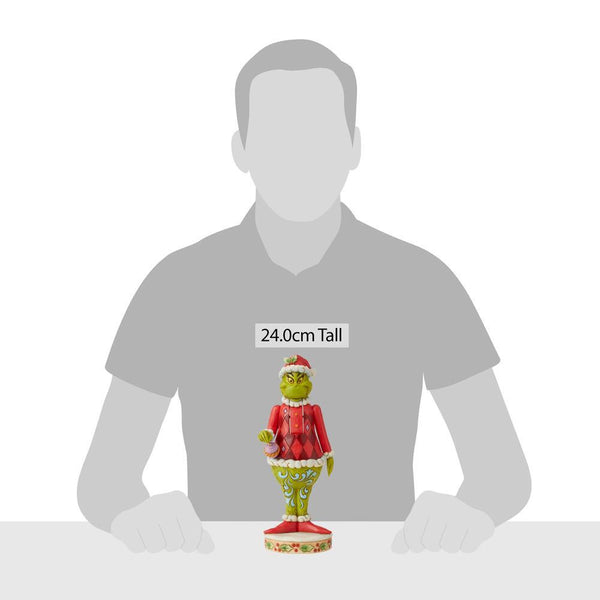 Popular Characters
Jim Shore The Grinch Nutcracker Figurine
 The Grinch Ships US Domestic Free
Every 10 orders, we donate 1 toy to Children's Healthcare of Atlanta!
Why You'll Have a Blast!
He's a collectible one, Mr. Grinch! Have a blast with this delightfully decorative holiday humbug. This masterful Jim Shore figurine will transplant the warmth of this Dr. Seuss Christmas story to your home. This highly detailed piece is crafted using exact specifications. The Grinch wants to steal Christmas, but you can steal this Grinch away for Suessical artistry during the holiday season. Check out all the great collectibles, toys and games in the Have A Blast store.
Description:
Dr. Seuss' story "How The Grinch Stole Christmas!" is cleverly retold with handcrafted designs created in Jim Shore's unique folk art style. Marrying two beloved holiday figures, Jim Shore creates a Grinch Nutcracker that captures the grump in all his glory. With holly brimmed in his Santa hat, no one dares kiss this Christmas curmudgeon for fear of being cracked across the face.
Figurine
9.37 in H
Jim Shore Grinch Collection
Beautifully hand-painted and crafted from high-quality stone resin with intricate styling and attention to detail
Jim Shore's unmistakable style evokes a sense of nostalgia with traditional themes, quilt patterns and design motifs inspired by American and European
Packaged in individual box with photo on front
Return Policy:
Buy gifts with confidence (that rhymes)!
You've got 45 days from the day you receive your item in the mail to return any unopened, original packaging item to us. 
Free Shipping:
Free Standard (3-8 day) shipping for orders over $49.98 shipped to an address within the continental United States. We process and ship most in stock orders within 24 hours of your purchase! Expedited/overnight shipping options available at checkout.