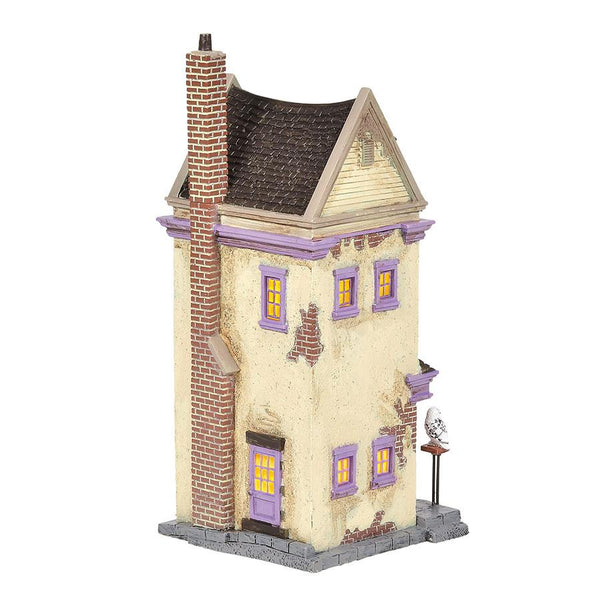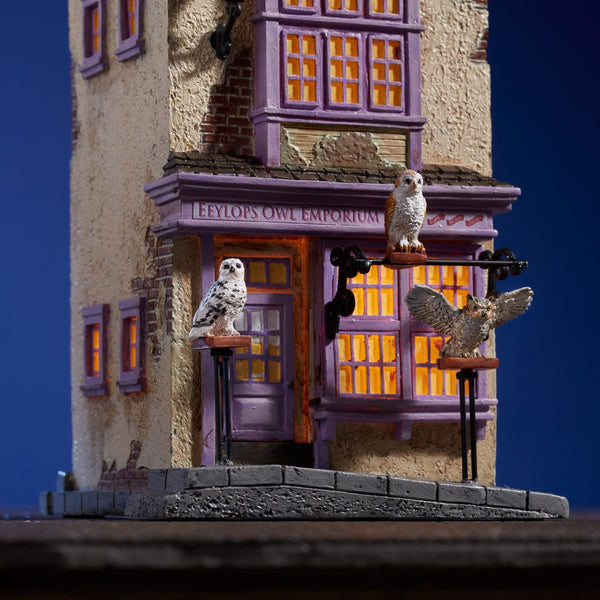 Popular Characters
Department 56 Harry Potter Village Eeylops Owl Emporium
Eeylops Ships US Domestic For Free!
Every 10 orders, we donate 1 toy to Children's Healthcare of Atlanta!
Why You'll Have a Blast!
Begin or continue your collection of Harry Potter magical locations at home! Have a blast with Enesco's third wave of releases from the Harry Potter Village line. The Owl Emporium creates the warm feeling of selecting your flying friend  from this 2019 line of 6 new interactive pieces. These highly detailed, lighted buildings and accessories are crafted using the exact specifications from the movie studio to create an unbelievably lifelike experience for the Harry Potter fan. Bring the experience of Hogsmeade to your home with these inspired buildings & accessory figurine sets. Department 56 has truly brought the Wizarding World to life.
Description:
It was Harry's 11th birthday, July 31st, 1991 when Rubeus Hagrid brought Harry to Eeylops Owl Emporium to buy him his pet, Hedwig. Since then, the Snowy Hedwig has become the most famous owl of all time.

Introduced August 2019
Electrical: LED lit, Adapter cord included
Meticulously hand crafted and intricately hand-painted resin
Measures: 8.75 x 4 x 4"
Return Policy:
Buy gifts with confidence (that rhymes)!
You've got 45 days from the day you receive your item in the mail to return any unopened, original packaging item to us. 
Free Shipping:
Free standard (3-8 day) shipping for orders over $49.98 shipped to an address within the continental United States. We process and ship most in stock orders within 24 hours of your purchase! Expedited/overnight shipping options available at checkout.