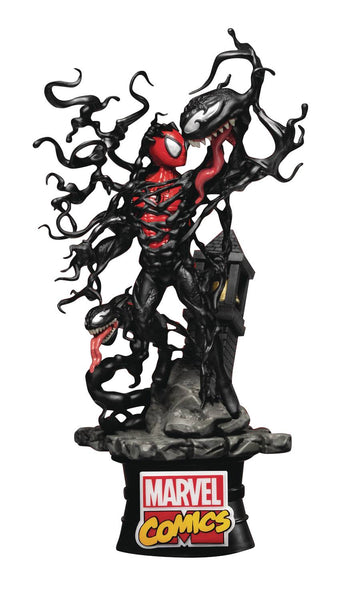 Marvel
Beast Kingdom Marvel Spider-Man vs Venom D-Stage Series 6-Inch Statue
Domestic US Orders $49.98+ Ship Free
Every 10 toys we sell, we donate one to Children's Healthcare of Atlanta!
Why You'll Have a Blast!:
Watch two iconic arch-enemies battle over New York with this exclusive collectible! Have a blast with the new Spider-Man/Venom D-Stage 040 mini statue. Admire the fierce Venom and strong willed Spider-Man on this detailed diorama capturing a classic scene from the Amazing Spider-Man comic book. A limited, exclusive collectibles from the Previews catalog! Come Have A Blast in our store with other great toys + games.
Description:
A PREVIEWS Exclusive! In Venom's first appearance in the original The Amazing Spider-Man comic series, the alien symbiote falls to earth and is in desperate need of a host to connect with for its survival. Beast Kingdom is proud to present the latest in the D-Stage range of dream-like dioramas with a classic scene from the comics where Spider-Man is seen in the midst of trying to escape the shackles of the dastardly Venom. Using the loud church bell, which interferes with Venom's powers, the Diorama incorporates a ton of details showing just how strong Venom's grip can be on its host. From the branded base, to the church, Venom, and Spider-Man underneath, no details are spared in creating the ultimate talking piece for Venom fans alike.
Return Policy:
Buy gifts with confidence (that rhymes)!
You've got 45 days from the day you receive your item in the mail to return any unopened, original packaging item to us. 
Free Shipping:
Free 3-8 Day standard shipping for orders over $49.98 shipped to an address within the continental United States. We process and ship most in stock orders within 24 hours of your purchase! Expedited/overnight shipping options available at checkout.